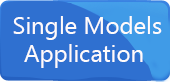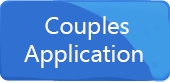 CamModels Legal Policy
WHEREAS, WaveSide Entertainment, (hereinafter referred to as the "AGENCY") is engaged in the business of promoting entertainment via live Internet video chat; and
WHEREAS, Model is a performer in the business of originating, producing and providing original live entertainment for transmission and broadcast over the Internet; and
WHEREAS, AGENCY desires to allow Adult Model to engage in lawful performance of live entertainment via our Adult Internet Modeling Network that Model originates and produces for customers accessing the AGENCY's Adult Modeling Network website; and
WHEREAS Model desires to utilize WaveSide Entertainment, per terms and conditions stated herein;
NOW THEREFORE, for valuable consideration, the receipt of which is hereby acknowledged and in further consideration of the mutual agreement set forth herein, it is hereby agreed between the parties as follows:
1. Adult Internet Model hereby agrees, represents and warrants:
1.1 Adult Internet Model will remain solely responsible for any and all of the Content for distribution via the AGENCY's Adult Modeling Network website. The term "Content" as used in this Agreement shall be meant to include all real-time or archived digital images, video chat sessions, recorded performances, audio, text and other similar materials created and controlled by the Adult Internet Model.
1.2 Adult Internet Model agrees there is to be no below the belt nudity in any designated free areas of the AGENCY's Adult Modeling Network website. Appropriate lingerie shall be worn at all times in such designated areas. Lingerie is acceptable in all chats including free, semi and private.
1.3 Adult Internet Model warrants and represents he/she is a consenting adult over the age of eighteen (18) years and has provided acceptable proof of age which shall consist of a valid government photo identification document (passport, state driver license, military identification card, or state photo identification card). Adult Internet Model must provide Internet Modeling Network AGENCY with a color, digitally scanned copy of such documentation and email such depiction to AGENCY in JPG, GIF, PDF or TIF format. Photocopies of documentation will not be accepted. A Model will not be issued an account with Internet Modeling Network AGENCY until the age verification identification has been submitted and accepted by Internet Modeling Network AGENCY.
1.4 Adult Internet Model shall fully complete the RECORDS KEEPING COMPLIANCE FORM PURSUANT TO 18 U.S.C. § 2257 and return it to AGENCY. A Model will not be issued an account with AGENCY until the statement has been submitted and accepted by AGENCY.
CamModels Legal Information
1.5 Adult Internet Webcam Model agrees that he/she will not violate any law regarding obscenity. An Adult Internet Model may not portray depictions of sex involving any person under the age of eighteen (18) years of age, rape, incest, torture, bestiality, fisting, necrophilia, any form of child pornography, urination, and or defecation.
1.6 Adult Internet Cam Model agrees that he/she will not solicit sexual services while using the AGENCY's website network for any sexual favors either monetary or gratuitously and such behavior is grounds for immediate termination of this contract.
1.7 Adult Internet Model represents to AGENCY that the Content complies with the laws and regulations applicable in (i) Model's country of origin, (ii) Model's local community and (iii) the United States.
1.8 Adult Internet Webcam Model will furnish, at her expense, all property, space, computers, computer equipment, Internet connection, furniture, clothing, lingerie, materials, etc., used in the course of the creation of Content or video chat sessions, by Model.
CamModels Legal Rights
1.9 Adult Internet Web Cam Model agrees to provide at their sole cost and expense and solely for their own benefit, all equipment necessary to access the Web Site WaveSide Entertainment and the Internet from the remote broadcast location. By way of example only, this may include a home computer, a video camera that connects to a home computer and an Internet connection (cable or DSL) of at least 512 Kb (kilobyte) upstream and 256 Kb (kilobyte) downstream per video stream. Model shall be solely obligated to ensure that any equipment purchased or otherwise acquired is in furtherance of her activities and is compatible with the WaveSide Entertainment Web Site.
1.10 Adult Internet Webcam Model hereby agrees to and expressly consents to Adult Modeling Network AGENCY's right to access, monitor and/or record video chat sessions and/or Contents to ensure compliance with AGENCY's policies as set forth on the AGENCY's web site and/or the laws and regulations of (i) the Model's country of origin, (ii) the Model's local communities and (iii) the United States.